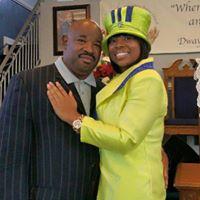 Welcome to
New St. Mary's Missionary Baptist Church
of North Miami Beach!!
Thank you for visiting us. We pray that you will utilize this site to stay connected with the Lord and our church as a body of believers. We abide by faith, hope, and love. We believe that the Bible is God's Word and the Holy Spirit empowers us to live.
New St. Mary's Missionary Baptist Church is the place Where the Word of God is Preached and Lives are Transformed!
Dwayne Fudge, Senior Pastor/Teacher
Service Times:

Sunday Morning Prayer: 8am
Sunday School: 9am

Sunday Morning Worship: 10am

Bible Study
Wednesday: 7:30pm